"All work and no play makes Jack a dull boy", as the old English saying goes.
We know from our own experiences that play can offer outstanding opportunities for exploration, growth and creativity, but might there be more to this relationship than the simple binary this saying suggests?
A recent report on measuring playful learning in several international contexts found the distinction between work and play to be far less clear-cut. Drawing on qualitative data from Colombia, Ghana and Kenya, the authors describe the 'porous' boundary between work and play, with adults engaging children in chores, responsibilities and 'work-like play' at home and in school.
As play researchers, we are committed to promoting children's right to play, enshrined in Article 31 of the UN Convention on the Rights of the Child (UNCRC) . Our work often focuses on playful activities that bring them joy, help them learn, and support them in coping with difficult situations. But we also recognise that for millions of children around the world, arguably the majority, work is a prominent feature of everyday life. This has implications for how we research and promote children's play, learning and development in these diverse global settings. Indeed, we can do this most meaningfully, productively and effectively, and in a way that drives lasting positive change, if we first understand how play fits within the reality of children's lives and experiences.
Evidence from the 'Majority World'
International studies of childhood since the 1980s have highlighted the significance of work in many children's daily lives. Research in countries like Bolivia, Ethiopia, Mongolia, Nigeria, South Africa, Sudan and Tanzania describe children undertaking regular unpaid chores such as collecting water from the well, cleaning the house, and reaping the fields. Elsewhere, they contribute to family income by shining shoes, trading in the market, or selling goods on the street.
For parents struggling with even basic survival, every pair of hands is often needed to help make ends meet. And unfortunately, studies show that across cultures girls consistently shoulder a disproportionate share of the burden.
But the high prevalence of work does not necessarily mean that children aren't playing or learning. Boyette and Michelet argue that in many contexts, work, play and learning are inextricably interwoven, with children uncovering, practising and mastering skills through work that elsewhere might be fostered through play. The lines between work-like play and play-like work are often blurred, especially when children rehearse roles, tasks and responsibilities that they will assume in the future. Some studies also describe work-related activities as creating new opportunities for play, such as herding cattle in Ethiopia, which brings together children from different households to expand peer networks and play without adult supervision.
Suzanne Gaskins' extensive research with Yucatec Mayan communities in Mexico further highlights the intricacies of the work-play interaction. She reports children as young as 2 and 3 years old combining play with basic chores like fetching objects, not least as a way to involve themselves in the dominant activities of the household. She also proposes that work, like play, is culturally constructed and in Mayan families provides a way for children to increase agency, display competence, and demonstrate their readiness to contribute to shared goals as productive members of their society. Indeed, Gaskins argues that there may be more similarities between children's work and play than we might initially expect.
Shared Characteristics of Work and Play
Around the world, children's play takes a multitude of different forms and guises. Given its fluidity, we often look to the characteristics of activities to determine whether they constitute play. The LEGO Foundation, for example, identifies play as endeavours that are joyful, meaningful, actively engaging, iterative and socially interactive.
In certain circumstances, work can also demonstrate some of these same characteristics.  Like play, work can be socially interactive, meaningful and iterative, as children connect their current tasks to previous experiences, and practise skills to build their mastery and competence. Work can similarly engage their diverse cognitive, physical and emotional abilities, depending on the chores involved. Maybe only joy and joyfulness, the inherent motivation behind activities, provide the true markers of play. Whether a child undertakes a task of their own accord and for their personal enjoyment or entertainment may indicate how much it comprises work or play.
The Relevance of Children's Work
Numerous international researchers of childhood and children have argued that to really understand their play, we must also understand their work. For many of us, however, issues of child work and labour remain sensitive and uncomfortable. Despite the protections afforded by Article 32 of the UNCRC, an estimated 160 million children worldwide still participate in harmful, dangerous or exploitative work-related activities. Governments must do more to safeguard children's health and access to education to avoid work demands jeopardising their future life chances.
Nevertheless, there may be benefits to understanding work and play not as mutually exclusive, but as overlapping and possibly reinforcing activities. Both offer potentially valuable opportunities for learning and growth, although levels of agency, engagement and enjoyment may vary. Recognising the relevance of children's work in their daily lives enables us to gain a more nuanced, inclusive and contextualised understanding of their experiences.
Given the realities of children's work globally, we might even consider if or how chores could be made more fun and playful. In the same way that play-based learning can foster increased enjoyment in the classroom, maybe supporting parents and families to adopt more playful approaches to work could deepen children's relationships, development and autonomy at home. This could include the use of songs, stories or games to make tasks more interesting and engaging. For example, are children who sing or play 'I Spy' coming back from the well carrying any less water?
To conclude, there is evidence that work and chores, like play, can nurture children's agency, competence and social skills in certain settings, but there are other outcomes that they fail to promote. Gaskins argues that, unlike work, play provides children with unparalleled freedom to imagine, explore, create, take risks and fail, not least because of the fewer constraints and real-world consequences. This highlights the value of play as distinct from work, and the unique importance of specific types of play. So while all work and no play might not necessarily make Jack a dull boy, particular playful activities appear essential to help him and other children reach their full developmental potential.

Further Reading
Read more about the connection between work and play here:
Children's Daily Activities in a Mayan Village: A Culturally Grounded Description. (Gaskins, 2000)
Pretend Play as Culturally Constructed Activity. (Gaskins, 2013)
Childhood practices across cultures: Play and household work (Gaskins, 2015)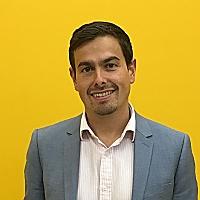 Stephen Bayley
University of Cambridge PEDAL Research Associate and Associate Member with the REAL Centre