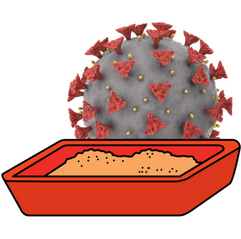 Set in Sand: Exploring the Impacts of the COVID-19 Pandemic with Children
We are currently recruiting children aged 5-13 for playful research into the impact of the COVID-19 pandemic on children's mental health. 
One of our PhD students, Sydney Conroy, is conducting a study using play-based interview techniques to explore children's own experiences and perceptions of the pandemic.

Participants will be asked to respond to prompts asking about their experiences of the pandemic, and how they've been feeling throughout the different stages of it, using miniature toys in a sand tray (although this activity can also be adapted to use without sand for participants with additional sensory needs).
Click here to find out more about this study. If your child aged 5-13 years old and would like to participate, please get in touch with Sydney via email at spc61@cam.ac.uk.