About PEDAL
We launched the Centre for Research on Play in Education, Development, and Learning (PEDAL) in 2015 with a donation from the LEGO Foundation. PEDAL is based in the Faculty of Education at the University of Cambridge and directed by the LEGO Professor of Play, Paul Ramchandani. Key elements of our centre are led by Prof. Sara Baker, Prof. Jenny Gibson, Dr Christine O'Farrelly, and Sally Hogg.
Why we research play
Play is widely regarded as a key component of a happy childhood. What we're missing though is powerful evidence from world-class research that clearly shows us exactly how play benefits children, families, and communities. We need to understand the ways in which we can use play to help lay a foundation of skills and experiences to last children a lifetime. At PEDAL, we're unlocking knowledge about the true value of play, and using what we learn to develop programmes of support and shape policy and practice in order to improve children's lives around the world.

Goal 1. Produce world-leading research on play
PEDAL's research projects use cutting-edge methods to drive forward our understanding of the impacts of play on children's development and learning.
We use innovative approaches to develop programmes and supports that best meet the dynamic needs of families, schools, and communities.
A shared commitment running through PEDAL is a dedicated focus on the ways in which we can reduce inequalities through play.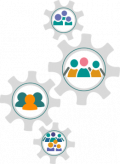 Goal 2. Build capacity in the field of play research
PEDAL is dedicated to training the next wave of Play Researchers who will go on to lead world-class research with meaningful global impact. The Centre has welcomed 25 students to undertake a PhD in play since the Centre was established in 2015.
We are continuously widening the membership of the PEDAL Centre to increase its international and collaborative potential and diversify projects across countries and contexts.
We strive to advance play research's evidence base on a global level, by forming play and learning partnerships across continents. PEDAL is currently involved in projects being conducted in Kenya, Nigeria, South Africa, Ethiopia, and Jordan. Looking forward, we hope to extend our partnerships across South Asia and Sub-Saharan Africa.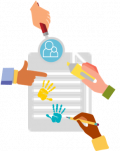 Goal 3. Influence policy and practice
PEDAL's central aim is to evoke sustained, positive impacts on children's lives. To do this, it is essential that what we learn in our work is translated into direct influence on services, practice, and policy.
These real-world changes ensure that leading contributors to children's wellbeing – including schools, health services, charities, and governments – are best-informed about the place of play in children's lives.
Through our communications strategy, PEDAL works closely with policymakers, charities, and governments, and consults with children, families, and communities directly, to help shape policy and practice, and to uncover the best ways to get our research findings into day-to-day life.
Funding
Our centre, staff, students and projects are supported by grants or donations from the following organisations: